We know that as students ourselves, we're always looking to save some money. Especially after this pretty tough financial year for many, we're all in need for a little help on how to save money as students. That's why we've put together our top money saving tips that we think can really help you guys out! Keep on reading to find out!
1.🏦 Find the best student bank.
Our first top money saving tip for students is to do your research and compare all the available rewards and freebies offered by each bank's student account in your country. Opt for banks with no in-credit interest so that you avoid paying extra when paying back your overdraft. Don't be afraid to go into multiple banks and ask what they can offer you. If you're still hesitant to make the decision, opt for an online bank such an Revolut or Monzo in the meantime. They work especially well for international students who have to deal with multiple currencies.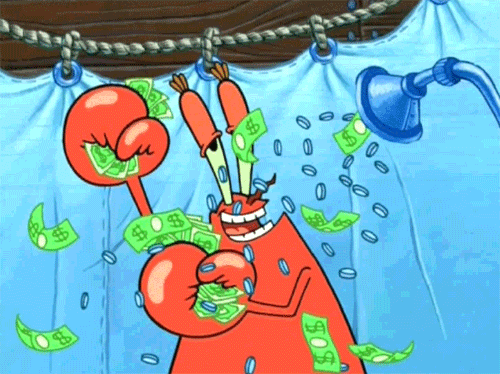 2.💷 Only bring cash on nights out.
We never said our top money saving tips had to be revolutionary - sometimes it really is just as simple as leaving that credit card behind. It's a no-brainer but one we also tend to forget 😅. Take some cash out before the night out (when the clubs reopen of course), however much you estimate you'd need, and leave the credit card behind. That way, you'll only spend what you've brought with you and won't have to wake up with the dread of having to check your bank account damage.
3.🚿 Save on your utility bills
Getting clued into how much Gas, Electricity and Water your household is using can help you save money. That's why our sponsor, The Bunch, is a utility bills company set up by students themselves - because they know the struggle! With The Bunch you can pick and choose what services you need so that you're not paying for any extras that you won't be using. With The Bunch, you only ever have to pay your share of the bill as each flatmate is held individually liable. You also get access to a personalised customer portal showing you how much you're spending each month so that you're not in the dark about your energy usage. AND if that wasn't enough to convince you... they also provide 100% green energy and sign-up gifts for when you move in like an Amazon Fire TV Stick!
4.🥑 Shop towards the end of the day and check the discount isles.
Supermarkets tend to discount their items towards the end of the day so aim to do your grocery shop around then. Also, check the discount isles before anything else and see if you can base your meals around the discounted items. Buy in bulk wherever you can and try split the costs with your flatmates - because who doesn't love a good flat dinner (and saving some money) 😍
5.🔟 Save 10% each month
If possible, try putting away 10% of your income/loan every month in a savings account before starting to spend it. The 10% isn't a fixed rule, you can drop it down to 5% or 2% depending on what you can afford! You'll be shocked at how much money you saved at the end of your year.
6.💳 Get a points card
Our natural instinct when somebody asks if we want a points card is to say "no thank you!", quickly pack our things and RUN. But take the time to get a points card at all your favourite shops and we promise you you'll end up making a bit of money here and there with the freebies you can get or discounts they'll provide. You can then give your points card to be used by all your lazier friends who refuse to get one - earning you even more points!
While you're here, check out our previous post where we discussed our 5 tips to help you nail your virtual assessment centre! Make sure to keep in touch with us on our Instagram, Facebook and Twitter to find out more student life tips and other fun content! Finally, sign up to The Bunch who're striving to help students save on their utility bills here!