Making mistakes is part of the uni experience but we thought we'd help you guys out as you're moving in to your new student home with some mistakes to avoid! Keep on reading to find out…
­
Not taking inventory + pictures of the house before moving in properly
You want to avoid being charged for damages to the house created by last year's tenants. Make sure to take inventory first thing when moving in and force your flatmates to do the same. Check every nook and cranny, make sure to take pictures of everything (your mattress, inside drawers, the ceilings, your bins, etc) and report any damages you've noticed ASAP!


Buying a ton of new moving boxes
Moving student home every year or so means that you constantly need boxes to pack everything in. Avoid throwing out your cardboard boxes each year as the costs can add up and constantly buying new ones isn't very sustainable. Try asking family friends or your network if anybody has some spare boxes you could borrow!
Not labelling your boxes
Unpacking gets a whole lot more tedious when you can't remember where you put what. Therefore, label your boxes on the outside AND add a piece of paper with everything you've packed in that box on top of your items to make it that much easier when trying to find your things.


Not having a packing checklist
You should avoid moving away from home without having 1. a clear idea of what your house already provides you with and 2. what you should be bringing. Creating a structured checklist (section it out by each room in the house e.g. bedroom, bathroom, kitchen…) will help you avoid forgetting some essentials and having to buy them all over again at uni. Not eco-friendly or good for the wallet! If you're feeling stuck on what to bring - check out our complete uni packing checklist on our blog here.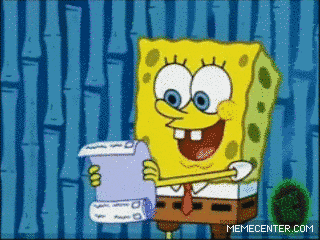 Not having set up your Wi-Fi or utility bills
­
Avoid arriving at your new home without having Wi-Fi (yikes!) or having sorted all your utility bills out. Due to current soaring gas prices, 1.5 million people have seen their gas companies actually go bust this year…
Thankfully The Bunch, a student bills management service, is partnered up with a stable energy supplier - meaning that you have nothing to worry about when it comes to signing up with them. They offer Wi-Fi, Electricity, Gas, Water and TV Licence! You can tailor your package to the services you need. You'll receive one single monthly bill, split between housemates and you'll only ever have to pay your share of the bill as each housemate is held individually liable. They also provide you with an easy-to-use customer portal so you'll never be in the dark about your usage levels and even use 100% green energy!
Thanks to them, students now don't have to wait for long installation times when moving into their new student home! With The Bunch, you're guaranteed to have the fastest Wi-Fi up and running within 48h of moving in. Now that's a deal you can't turn down and one we genuinely wish we had in our final year at uni when waiting over 3 weeks to get our Wi-Fi set up…
Check out The Bunch here.
We hope this list was helpful and that you can avoid some mistakes we made when moving into our student homes! While you're here, check out our previous post on our Top Money Saving Tips for Students and keep in touch with us on our Instagram, Facebook and Twitter to find out more student tips and other fun content! Best of luck with starting uni,
- The UniMate Team